This case study is about the fact that in sales, just like in sex, you have to be brave and experiment. Even if you live in Central Asia. And even if someone else has done it before. This case is about how we sold one high-end real estate developer's apartments on Pornhub and sold them, because an interest in other people's sex and family values are not as far apart as is commonly thought.
Come on, surprise me. We have a new residential complex, in an environmentally friendly area of Bishkek, with a high cost per square meter. We are for families. We are about comfort. We are about comfort. We do Google ourselves, we also have SMM, and a banner on Akipress.kg. Surprise us and then we will work.

said the Client and we went to work our magic
We went with ads on Pornhub as part of a strategy to find new channels. It was a pure experiment. Honestly, we realized how much the site didn't fit the idea of family warmth and coziness.
Idea: brazenly stolen from a Ukrainian agency
Creative: the results of joint brainstorming
Agency: development of advertising creatives, creation of banners, production of all pages, implementation of promo codes, tracking sales, setting up and optimization of advertising, work with traffic, tracking visitors and reporting.
Before making such a prank, we turned to the numbers:
Pornhub is accessed by 36% of men in Kyrgyzstan, and 11% of women. In the capital this figure is 2.7 times higher. The average age of the audience of visitors is from 25 to 50 years old. And the level of income in 77% is average or above average. The largest number of visits falls on the time after 20:00,
and the average viewing time is from 15 minutes.

How can you just take this kind of traffic and not use it?????
Next, it was important not to overpower…
The main message of the campaign was: "Sex is fun for five minutes. Owning your own apartment is fun for life. By clicking on the gif, the user was taken to the developer's site.
The outcome of the experiment? 51% refusal.
How do we live with this rejection? Work on it.


On the banding we decided to:
Install counters to keep track of the conversions that our banner gives.
Issue a promo code with a discount, and use it to track where the client came from.
What's the numbers?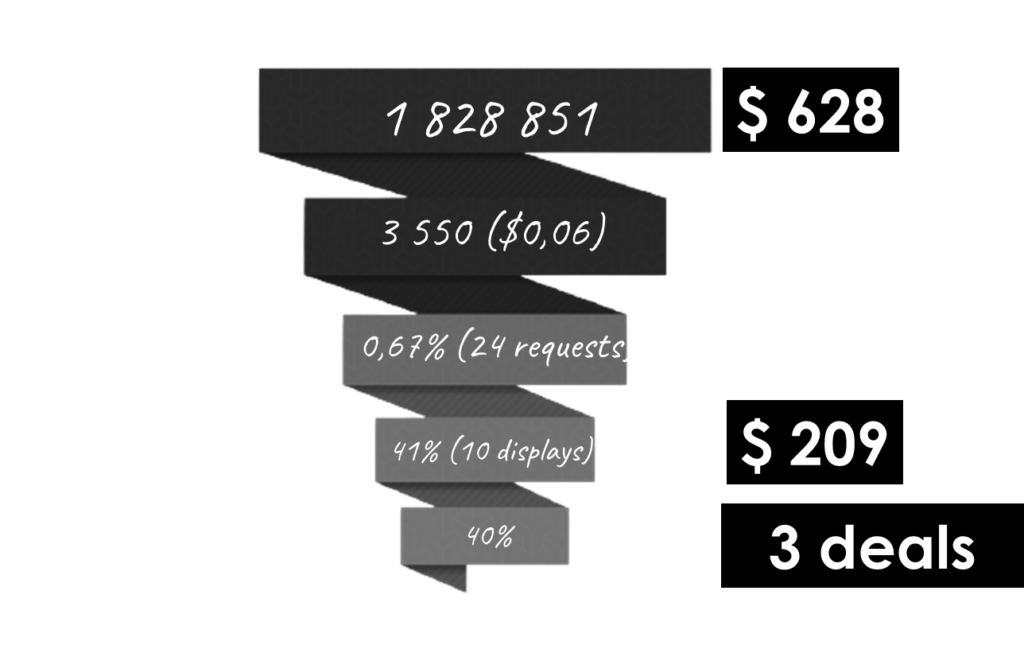 Average value of the apartment in the transaction $ 65,345
How did we work?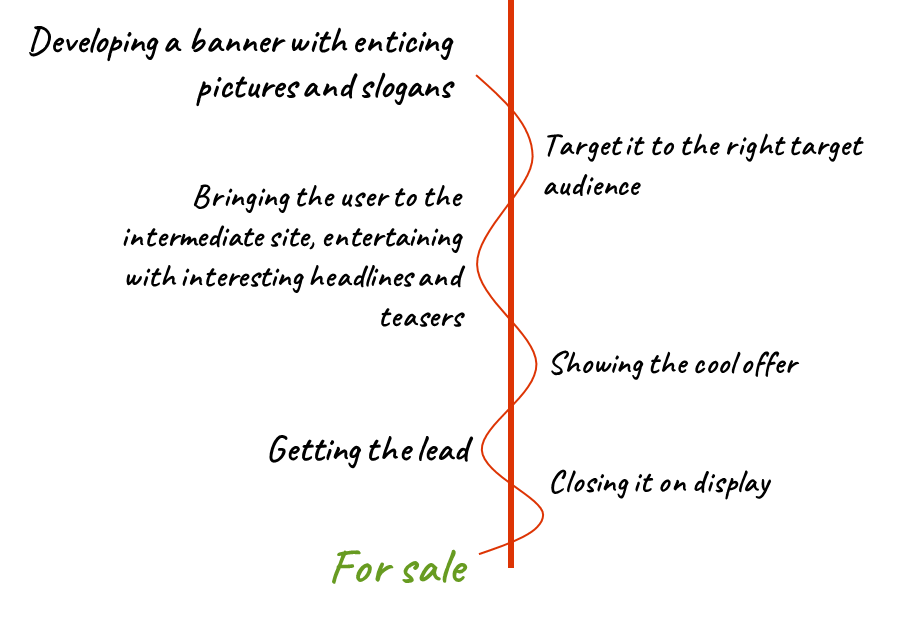 How did it end? The client was surprised, but then the company changed its marketing department and we never practiced this again.